Rob Weber
, Mortgage Broker Or Lender, Lisle, IL
Your post was a bit confusing, let me know if this is accurate:

I'm thinking the most likely scenario is that you're doing new construction financing on an existing property that you're building a home on (vacant land or a tear-down?). I'm curious as to whether or not the property currently has a mortgage no it. Why you'd quit claim the property to the bulider I have no idea. A builder I work with puts a mechanics lien on the property for the amount of the construction loan (assuming the appraiser verifies it will appraise out). If you were to transfer the deed to the builder then do a rate/term refinance when you funded, you would not be the current owner and you wouldn't be able to close. If you quit claimed it back to you, you would then have a title seasoning issue.

My best advice is to call me and explain in more detail what's going on here. I do a lot of Renovation and Construction-Perm (or New Construction) financing. If I can't help, I'll set you on the right path, at the very least.

P.S. What a small world! I just noticed you're from Kenai. I lived in Soldotna for a year when I was growing up. I lived in Big Lake and Wasilla most of my life until I graduated and moved to Chicago for college. I was just up there last summer (Wasilla).
I may be confused......you signed a quit claim deed over to your builder? What was the reasoning for this?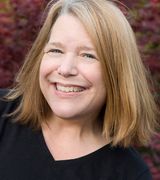 Contact