Don Tepper's answer
Neither.

You just go out and buy the house. I'm not a lawyer, so this isn't legal advice. But a guest in your apartment would have no claim--simply by being a guest--to any real estate you might buy. If the guest provided money for the downpayment (and there were written documentation), then maybe yes.

You can buy your house at any point. If you have a formal arrangement with the guest (a lease, for instance), then you should abide by the terms of the lease. If there's no formal arrangement, you can just ask her to leave. That can be done before or after the purchase.

Check with a lawyer for more information.

Hope that helps.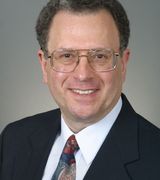 Contact
I would agree with Don that you need to talk with a lawyer. I'm not really sure what you mean by a guest, but a lawyer is the person you should discuss that with, rather than strangers on the Internet. And in this case you might need a family law lawyer rather than a real estate lawyer.

Assuming you mean that you and with "guest" are or have been in some sort of romantic relationship, there may in fact be some concern there. I don't remember Washington's current case law regarding "meretricious relationships."

As to what samiejohand said, title to the property being in a certain name will not necessarily control ownership (although it might affect right to possession in some instances). Both with community property of married couples and meretricious relationships the title could be in one of the parties with the other party making a claim to part of the property.

Disclaimer: This answer is not intended to be legal advice, but instead suggests that "Nasif" contact an attorney and obtain proper legal advice after disclosing all of the relevant facts.
Better make sure you have every thing in your name and nothing to say she has any interest in it. My Uncle was put out of his own home for a year and a half before he got his home back. By that time half of his stuff was stolen and went down the road. Make sure this is totally someone you trust or have her sign something.