Hi Yesenia,
I agree with Cindi, it's a stability plan to help you stay in your home and avoid foreclosure.
The Obama Administration has introduced a comprehensive Financial Stability Plan to address the key problems at the heart of the current crisis and get our economy back on track. Making Home Affordable is a plan to stabilize our housing market to help Americans reduce their monthly mortgage payments to more affordable levels.
The Home Affordable Refinance Program gives homeowners with loans owned or guaranteed by Fannie Mae or Freddie Mac an opportunity to refinance into more affordable monthly payments keeping Americans in their homes by preventing avoidable foreclosures.
There two main elements under this program with different eligibility criteria
•Refinance Eligibility
•Modification Eligibility
Check out this consumer website,
http://www.MakingHomeAffordable.gov,
provides homeowners with detailed information about these programs along with self-assessment tools and calculators to empower borrowers with the resources they need to determine whether they might be eligible for a modification or a refinance under the Administration's program. Through this website, borrowers can also connect with free counseling resources to help with outstanding questions; locate homeowner events in their communities; find a handy checklist of key documents and materials to have ready when making that important call to their servicer as well as FAQs from borrowers in similar circumstances; and much more.
Good Luck!
Yesenia,
If we haven't learned anything from the mess we're in. STAY AWAY FROM ADJUSTABLE LOANS!!!!
With 30yr fixed rate 100% financing being around 5%, it's better to play it safe. Learn from the mistakes of those who have lost/losing their home(s), and get a 30 year fixed rate mortgage.
If you cannot get the amount of home you want, pay of debt, or wait until you improve your current financial situation, or buy a less expensive home.
If you're not talking to agents/lenders who are making you aware of all the options available, in addition to educating you about the dangers of adjustable mortgages, you are working with the wrong people.
John Anthony
Team Leader, 24/7 Real Estate
#1 in Sales Volume, 2006-2007,2008
--
530-247-0247
http://www.shasta24-7realestate.com
http://www.MyHomeHunting.info
"Who is John Galt?"
I believe the idea is the the help is in place long enough for the borrower and the economy to recover.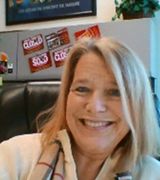 Contact