Patricia "Pat" Aureli's answer
Hello Lee,
I'm sorry to hear that you are still having trouble getting a home equity loan. I think the last time I responded to your question, I suggested that you give me a call so I can put you in touch with expert lenders who may be able to provide you with better assistance. My offer offer still stands: call me at Coast & Dream Properties at 207-251-4566 and I will point you in the right direction. You don't have to choose to do business with this lender that can't seem to offer you what you need. Please call me.
typical financing probably won't work if your home needs that much repair. I have had some banks who do not resell their mortgages provide portfolio loans for properties that would not qualify for conventional financing. I am not sure who would be in your area, but I would check with the local banks.

The other option you can try is an FHA 203k loan, which is a rehab loan. Not many banks offer these, so I suggest you check out wells fargo or go to a full service mortgage broker like RMS. The caveat is that you cannot do the work yourself. It must be done by a professional contractor and completed within 6 months. This is the loan I recommend to most of the buyers who need financing for bank owned properties that need a lot of work to be livable.
Ask your bank about a 203(k) loan--it's an FHA loan that covers both a mortgage and the rehab costs. If your bank doesn't offer it, look for othre lends who do.

Question: Banks don't do assessments. They do appraisals. If the bank appraised the property at $130,000, then why are they saying it has "no value"? The town assessment, though, is worthless. That's done solely for tax purposes.

Question: How'd you get $225,000 of insurance on the property? Insurance companies don't intentionally overinsure a property.

As a last resort, consider selling it "as is." If it's worth, say, $60,000 or $80,000 or $125,000, then at least you'll get something. If you "walk away," you'll end up with nothing.

Hope that helps.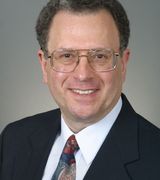 Contact