Gia,

Good luck on your house hunting. With good credit and no debt, you should be fine. Check into Bank of America programs and City Lending funds that are available. Bank of America has a teachers program that is hard to beat and most cities have a community loan program for individuals to buy in certain areas of town to help improve the overall community. I don't know the specifics of your community, but take a look online and you should find several options that will fit your needs. As always, check with a trusted Realtor in you local area to help find the best bang for the buck! You may have to take a chance on an up and coming area to get the house you want. Again, if you find a Realtor in your area that knows the market you should be fine.

Good luck.
Give Matthew Rosov a call. He's at (301) 536-2875; he's with Envision Lending Group and should be able to help. His e-mail is mjrosov@envisionlending.com. (I have no personal connection to him; he's just a well-informed mortgage broker in Maryland.)

Hope that helps.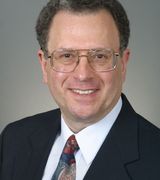 Contact
You need to speak with some lenders. Some of them, like Wells Fargo, offers special loans for public servants.