Hey James - Most private/hard money lenders invest/lend locally, so search online for "hard money lenders in San Antonio, Texas." Cheers!
I have a friend who works in Houston, TX for hard lender, he sent me all the info to include application forms. Send me an e-mail at blessing4354@gmail.com
You can find hard money lenders at your local REIA (real estate investment club). Go to
http://www.creonline.com
and find the ones near you.
You can find some private lenders the same way, though most private lenders are found by networking.
However, most hard money lenders won't like your numbers. Based on a formula of 60% of ARV (after repair value), the most you'd be likely to get is about $345,000. You might possibly be able to push it to 65% (about $374,000). And note: Some hard money lenders require the points up front. Others are willing to wait until closing.
If all you're looking for is $36,200, then find a private lender. Start with your local REIAs. An investor-friendly Realtor also might be able to help.
Hope that helps.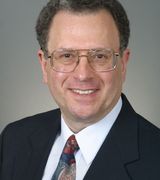 Contact