You were given the incorrect information. i have completed a streamline refinance on two other properties. You can streamline for a lower rate as long as you are not cashing out or adding/deleting an individual from the mortgage. I would be happy to help you with the process.

Camille Marotta, Branch Manager NMLS 9838
First Alliance Home Mortgage
7 Pelican Drive, Suite 3
Bayville, NJ 08721

732-539-9300 30 YEARS OF MORTGAGE EXPERIENCE IS THE KEY TO SUCCESSFUL FINANCING.
If you used an attorney to close your loan, you should ask them for a legal opinion, however, if I understand the terms you are not taking any 'cash out' you are simply refinancing the existing debt so I would think you would be able to do the stream line refinance. The people at NJ Smart Start may have mis-understood your question. Only an attorney will know for sure, but in my lay person's opinion, it looks good. Ask the attorney it will be well worth any cost.
Your question is one of contract law. There might be a mortgage rep who has walked through this before and can share their experience. But, your most accurate advice will come from an attorney who reads the contract terms in your file.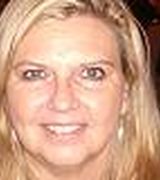 Contact