Mitchell Hall's answer
BEST ANSWER
Great question Carole, Memorial Day Weekend kicks off the summer in NYC and every year thousands of Sailors, Marines and Coast Guardsmen from U.S. Navy, U.S. Coast Guard and international navy ships participate in Fleet Week NYC. Fleet Week is New York City's celebration of the sea services. For more information about Fleet Week link below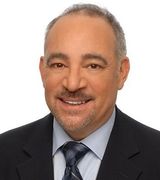 Contact
That sounds like a blast for NYkers, Mitchell, thanks for the info! I bet it's a great feeling to see all those uniforms all weekend!
Carole,
As you may know, NYC offers a tremendous amount of activity at all hours of the day/night. As such, instead of offering you specific events during Memorial Day Weekend, I would like to suggest three resources that are indispensable for general event scheduling in the city:
The Village Voice -
http://www.villagevoice.com/
Time Out NY -
http://www.tony.com/
L Magazine -
http://www.thelmagazine.com/
I hope this is of some help!