Trulia Pro Elizabeth Weintraub knows that Elk Grove, 95624 neighborhood. I have emailed her to answer your question.
Here is one of her links, Also she is probably looking at you from the side of this page.
http://activerain.com/blogsview/1267493/here-s-a-camden-pass…
While you await her post, here are links to Sacramento Sherrifs department and California Megans list site,
You can search for police activity and registered sex criminals. To be realistic you will find police activity and registered criminals everywhere in the world except maybe the middle or the ocean and the middle of the desert.
Oh someone just said Somali pirates and Charles Manson.... I stand corrected. No one is safe anywhere.
http://crimemap.sacsheriff.com/cvc/
http://www.meganslaw.ca.gov/disclaimer.aspx?lang=ENGLISH
Oh,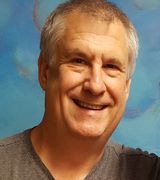 Contact