I was just browsing the site in the 19139 zip where I rent. I feel so bad for you. I will keep you in my prayers. Yes, do go to the Nutter administration. I heard on KYW-1060 recently that they are taking this issue on. Here is the story, you should contact Councilman Greenlee, City Hall Room 580:

Councilman Pushes Bill to Clamp Down On Property Theft


by KYW's Mike Dunn

A Philadelphia City Councilman is pushing a bill that he says could clamp down on property identity theft, a scam in which unsuspecting homeowners discover someone else has sold their home out from under them.

City Councilman Bill Greenlee (in photo above) says he's heard estimates of hundreds of properties being stolen in Philadelphia alone.

"I mean there are still multitudes of properties getting stolen."

So he's proposing a measure that he believes would clamp down on property identity theft by making the city's records department be more careful before signing off on the deed transfer:

"They'll have to do a lot more checking on the documents that they get in. That the proper names are on there. If its an estate, that there's documentation of that. Those kinds of things."

===================

Phila. City Councilman Hopes to Stop Property Identity Theft




by KYW's Mike Dunn

Philadelphia City Council may try to stop what's called "Property Identity Theft" -- when homeowners discover someone has managed to claim control of their property.

Property identify theft happens when a scammer impersonates a homeowner (usually elderly), then signs a deed over to himself or takes out a mortgage on the victim's property. City councilman-at-large Bill Greenlee:

"There have been hundreds if not thousands of instances over the years of people filing false deeds. Those properties are then re-sold, and it becomes a real legal mess for the actual, still-legitimate homeowner."

Greenlee has introduced a bill aimed at stopping this. It requires the Records Department to immediately send out three notices for any deed transfer: by mail to the original owner, on the city's web site, and in the newspaper. No such notice is now required. His bill goes to committee.



Some have complained that these kinds of checks will only slow down deed transfers, but Greenlee says they are sorely needed.

I guess this is consumer awareness/letting any potential buyer know that the property does not have clear titile. I've gone to ever the DA's office who won't get involved unless the perpetrator has done it more than once. Philal. County is plagued with Real Estate Fraud and Mortgage Scams. Our home was stolen. The deed was forged on May 20th 2003 two days before my Mother passed which was on May 22, 03, transferred without clear title and sold with I and my family in it to Premier Real Estate 1600 Pine St. Michael and Mitchel Cohen. I filed every complaint imaginable and went to the local police who said it was clear fraud. The DA's office said get a lawyer. I got a lawyer who didn't even put me in standing on May 22, 06. The judge had a fit and said I had every right to sue him for legal malpractice. This entire scenario is pertaining to the property listed for sale at 5119 Spruce St. Forgive me if this isn't the right forum but the world should know. I did the legal research myself and battled it out in Probate court Jan. 31, 07 and won a decree in my favor against two other attorneys. The bottom line is I have a court order that state the bogus will and forged deed used to sell our family home 5119 Spurce was not entered into probate, yet ge house was given away by a criminal nephew of mine Julius Glover (public record) then sold again by Cohen (Premiere) $125,000.00 to this Dr. Gould in Holland PA, then flipped again for $200,00. sold to a William Pratt who now has it on the market for $320,000. I had my sons funeral in the dinning room Jan. 1996 when we had 32 ins. of snow in Philly. My mother spent her last dying days there. I and my family was put on the street and all our belongings thrown into storage I don't know where on Feb 2. 2007. Cohen and his attorney Jay Kivitz when talking trash. I lost 12 years research work, my organizations marching equipment, drums uniforms, over 500 trophies, all of our family photos, antiques. This was a Katrina in Philly which involved death and homelessness. My daughgters friend left his studio apt in the middle of the night to keep I and my family from going to a shelter. I had not a single dime left beause it all went to a unscrupulous lawyer (Julius Crawford) [public information in court transcript]. I saw the house listed on this site and others and could not sleep. The beautiful mantils and stained glass windows have all been taken out. The second floor hallway has back steps that lead to the kitchen. I hope that the Mayor in this new administration will help me get some justice int his matter. I have the mortgate folder and all the payments receipts and a court order decree from the Phila. Register of Wlls that means nothing because I don't have anymore money to battle it out in court. Bill Ries a forensic hand writing expert did the analysis and the report came back not a true signature (deed was forged). Cohen and all the others were put on notice about the fraud. My family is displaced and my 10 hasn't seen a holiday since 2003 because I have been giving my money to an attoney who license should be taken away. I filed a complaint against the realtor (Cohen) but that was just a joke. The investigator said this is criminal but the state just gives these realtors a slap on the wrist. If it takes me to the day I die I will fight to get some justice in this matter. The clothes my son wore the night he got killed on 42 and Filbert Street will never be seen again. I would clutch them for comfort to be close to him. My mother death was the worst in the history of anyone in my family because of greed. Cohen (Realtor) pounced on my family and took advantage of every opportuntiy to destroy my family and these other investors, Russo, Gould, and Pratt are cohorts.

Shelda....

What are you asking here or are you just posting information? Let us know how we can help?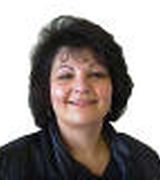 Contact