Bruce Lynn's answer
Best to check with the police department for information on crime rates.
You might also drive the neighborhood at different times of the day.
See who's around....people outside?...what kind of cars do people drive?
What do the yards look like?....don't see neighbors...ask store people around the area.
Just tell them you're thinking about moving, do they think it is safe?
That's probably better info than any of us will give you.

Looks like a good deal to me.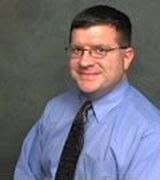 Contact
These are all great suggestions in general......along with checking the state registry for sex offenders.

Beyond that, this specific home is not showing active in the MLS & the notes here in Trulia are misleading & generic with no price information. Are you looking for something to buy or rent? I believe this may likely be a 3/2 duplex as most are in this little area. The notes reflect single-family homes nearby in a higher price range & that's true. Also just a few blocks to S. Cooper/I20 business distict, the Parks Mall, etc. I would caution you to be realistic about the factors that might affect the "crime statistics".

Please let me know if you could use some help. I've lived nearby about 30 yrs & know the area well! I specialize in helping buyers & can help with ANY listing you may see. Feel free to contact me direct.

Kelly Bowyer
Scott Davidson Realtors
cell 817-793-2761
kellybowyer@yahoo.com
Great question. Everyone wants to be as safe as possible. Suggest you check with the local police department regarding the crime history. You may also talk with those who are in touch with the neighborhood such as: residents who live there, local retail establishments, community centers (YMCA, private gyms), churches who minister in the area. Suggest you check the internet site for the city. You may find some statistics that will help.
Best Wishes,
Lloyd Parnell
Broker Associate
Keller Williams
http://www.lloydparnell.com