If you were your Landlord, what would YOU do.
You would have a choice between 30-60 year old trees and a temporary renter.
If the trees fall, they will fall on HIS house and he would have Insurance on it.

If it bothers you that much, you probably should find another house to rent.

Good luck and may God bless
Unless the trees are in bad health, and/or dangerous... it's unlikely that you can "force" your landlord to remove them. Large trees can be costly to have removed... costing hundreds, if not thousands of dollars per tree to remove. So it's not likely that your landlord will jump for joy to remove them.

But perhaps a conversation with him, and maybe a willingness to share some of the cost, might go a long way.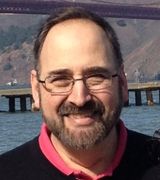 Contact