Check the crime statistics! Homes near jails are pretty safe! The inmates are locked up! It really as no effect on real estate vaues.

Take a look at homes near San Quentin. This is a prison that harbors some of the most hardened criminals in California. Low crime rate and high home values. Not a lot to be concerned about IMNSHO.

Bernard G
Hello Joebuyer. Buying a house is a big decision and there's a reason why you receive disclosures. You'll have to ask yourself whether you'll live in fear that something will happen. You should be able to enjoy your new home and if you don't think it will be safe, you may not be able to get the enjoyment out of it that you deserve. If there is really a safety issue, you may also have a problem when you are trying to sell the house down the road. The mere fact that the correctional facilities are near would not bother me personally (I grew up within less than a half-mile of a jail and it was never a problem). The shooting range is a different story. If the range is 2 miles from the development, I doubt that the bullet came from the shooting range. I would check with the local law enforcement agency about crime rate and gang activities in that neighborhood. In the end, you'll have to do some serious soul searching and decide whether you'll be able to overcome your concerns and enjoy the new home. If you are not sure, you may not want to buy in that area. Good luck to you.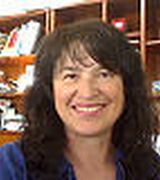 Contact
Hi Joe,

It is a good thing that you have the disclosures before you finalize your deal! Nevertheless we have these things and others anywhere. In so. Orange County we have landfill, methane gas, and abandoned army sites that are still in need of environmental clean up. It is very challenging to find a house in a pure environment and far from all environmental and social hazards.

If you feel that your life will be impacted in a negative way living in such condition you should express your concern and walk away. What you get as disclosure will be passed on to the future buyer. In a slow market where buyers have so many to select from these issues will be more noticeable. In a hot market people will not pay close attention to these issues.

Homa
Broker associate
Prudential California Realty