BEST ANSWER
Chris,
You can check this with the County/City offices. Also, when you buy you will be getting a Natural Hazards Disclosure and if you use one from "Property ID" they will point out if you have any environmental hazards near the subject property. But also be aware of any past industry which occupied the site at some time in the past. If you are in an area which is being converted to residential use which had a long history of commercial or industrial then this should raise a red flag. I spoke with an owner one time regardign the sale of his commercial property. He told me there had been some industrial activity nearby. We where walking outside and he had some guys digging a ditch on another adjacent parcel. There was a ruckus form the ditch diggers and he asked what was going on. One of the guys digging the ditch was wearing tennis shoes and they were actually "melting" due to the prescence of old battery acid in the soil. Turns out the site was an old battery rebuildign facility. We later pulled up old aerial photos of the site and saw a large "pond" which was the old discarded "Battery Acid Water" taken from the batteries. They just "dumped" the water into the pond!!! At the time this part of Santa Rosa was in the country and inspectors didn't get down there too much!! That's an extreme case but older areas have many old gas, oil tanks or contamination left over from "jobbers" who spilled a lot of cheap gas!! Most sites are identified and on record.
In addition to the information provided by the other professionals you also might want to check this link to see if there is any information there regarding your question
EPA: Environmental Information about your community
http://www.epa.gov/epahome/whereyoulive.htm

Hello Chris:

Which area are you thinking of buying specifically? I live and work in Novato and I am really familiar with Novato. I will be very happy to help you.

The only place that is controversial as far as environmental hazard is concerned is Hamilton airfield. As a matter of fact, Hamilton is part of the new Marin County Disclosure and Disclaimer Disclosure that just came out a couple of months ago. Call me or email me and I can give you a copy of the disclosure/advisory.

The reason why I said it's controversial is because Hamilton used to be an air force base, and the ground was polluted. However, both the city and the air force did major clean up and now, depends on who you ask, Hamilton is either clean of hazardous material or it will never be cleaned.

If you are thinking of buying there, you should really do some research and find out about what has been done so you can get peace of mind for your purchase.

Other than that, I am not aware of any glaring environmental hazards in Novato. The rest will be a case by case situation, depending on where the house is located. Is the house located next to a gas station? a medical building? etc. That will be the general concerns any buyer will have.

If you have any question about Novato, please do give me a call or email me via my profile. I will be very happy to help.

Best,
Sylvia .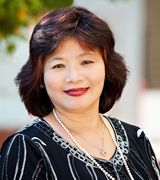 Contact