Some think it causes cancer. Some say it makes them feel sick. Proof is alas not sufficient to prove anything.

If renting it probably is not a huge deal. If buying money will be lost when selling along with a huge amount of time to sell it.

That issue has never been resolved. Some people are absolutely convinced that the electromagnetic emissions are harmful. But there aren't any solid report establishing that. (I've researched it on my own. I've also asked my cousin--an electrical engineer from MIT and Harvard--a PhD from MIT) and he says there isn't any solid data, either.

As you know, though, enough people are concerned about it that it makes selling a home near a high power line much more difficult, and the sales price tends to be substantially lower than comparable homes nearby.

Hope that helps.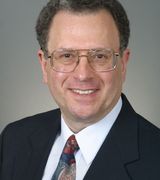 Contact
I actually sold a property in that area less than a year ago, with those same high tension wires behind the house, and the big SDGE power grid station across the street from this property. We had SDGE come out and do their tests, and then the guy explained it the best he could.
It's about ambient energy, and whether low amounts over a long period of time are more harmful or less harmful than short bursts such as hairdryers (his example). The truth is, they don't know! I don't recall the measure of units for the energy, but the number was under 10 on the property, and I believe in a hairdryer it's several thousand for short intervals of time it's being used.
Ambient energy is also higher in cities because everything is so close together. My client felt comfortable enough to buy the property and he's quite happy there. That's the best answer I can give to your question.
Best regards,
Jason Fogelman
Prudential California Realty
jason@foghomes.com
http://www.FogHomes.com