First and foremost you're going to need a co-signor. That I can guarantee you. Most private landlords would be forgiving in your situation provided you can prove current income and like Alan said, provide a larger than standard deposit that doesn't break the law. After that, as a landlord myself, I wouldn't have much of an issue. Make sure the rent is either debited monthly or at their office by the 1st of each month to relieve any latent fears that may have about your ability to pay. In due time you can restore your credit and move on. Be a good tenant, keep the place up and communicate (if need be) with your landlord. Bad news delivered is better than bad news discovered.

Good luck.
a reference from your Minnesota landlord might be helpful, but you may still have to give a hefty deposit, and perhaps pay several months upfront, in order to make any potential landlord feel comfortable with such a low credit score.

meanwhile, you want to try to protect your credit for future. as you're learning, it can be very important.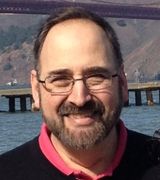 Contact