how far to walk to downtown?
To walk from Stackpole Street to downtown Lowell is probably about a 7-10 minute walk. There is also a bus that you can jump on at the end of the street that will bring you into downtow... more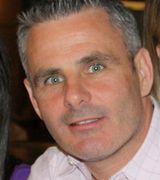 Timothy Shanahan
answered:
can we get a place that is pet friendly?
There are many places that are pet friendly. Most listing sheets will state is pets are accepted or not. Also if you have a Buyer's Agent they can ask these questions before you look at... more