It's not a scam--not if the courses are approved by your state licensing board.

However . . .

I would not advise you to take the courses online. Classroom generally is much, much better. And take the most intensive (cram) courses you can. You need to really absorb the information and have it ready when you're taking the licensing exam. You can't do that if you do it over a period of months. And it really, really helps to have a live person (the teacher) there to answer questions.

I did take some post-licensing courses online. It wasn't a scam. The courses were duly certified by the licensing body. However--honestly--the courses were terrible. Low quality. Some were out of date. One module seemed to be written by someone who wasn't a native English speaker. So I'm kind of skeptical of a lot of the online courses regarding content and utility. (I'm sure there are some that were better than the ones I took.)

So, the question really isn't whether online courses are a scam. The question is whether you'll learn what you need to in order to pass the exam.

Hope that helps.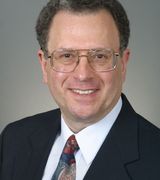 Contact