I used AdWords a while back (maybe 18-24 months ago) and it didn't work at all.

Plus, it's horrendously expensive.

Actually, you can set the price you're willing to pay per click, and you can set the maximum amount you spend per day. So--properly done--you can keep it within whatever budget you set. Some people don't set those maximums, and really get shocked at the cost. Still, if you budget, say, 50 cents per click with a $7 per day maximum, you're still going to be paying $210 a month.

But that's the real problem.

The real problem (at least in my case) was that I didn't get many leads, and no useful ones. I tried it for a number of different purposes. And I varied the headlines and text to see which pulled better--as Google advises you to do. Yes, some pulled better than others, but the actual results on all of them were really poor.

Still--despite my experience--give it a try. Make sure you set the maximum per click as well as the maximum per day. Read up on how AdWords works, and how to set up your different ads and groups. Give it your best shot. Just don't get your hopes up.

Hope that helps.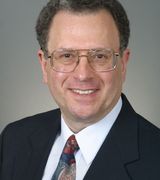 Contact
I have not used it directly, but my broker has with a moderate level of success.

I think you can make it work for you regardless of whether you get leads. What I would try is to create an ad to point to your website. On the home page of your website, I would make sure you put your listings.

Then, next time you go to a listing presentation, you can tell the sellers that you are on the top of the number 1 search engine and when prospective buyers click through, their home will be the first thing they see.

It shouldn't cost too much and it might help land a seller even if it doesn't generate a lead.