Don Tepper's answer
Check with a lawyer.

I'm not sure that "squatters rights" is involved. Unless you've been the squatter (living there without permission, not paying rent, etc.)

I'm not a lawyer, so this isn't legal advice. However, often if you don't have a longer lease, then you're on a month-to-month basis. (Laws can vary by jurisdiction, though, and some go a lot farther in protecting tenants.) So my non-legal assumption is that you're most likely on a month-to-month arrangement. If so, that would mean that either you or the landlord could give the other part 30 days notice. (Not 2 days.)

However, as Ron suggests, you're likely going to have to move . . . and sooner, rather than later. So get those preparations underway. But it's highly unlikely that you can be forced to move in 2 days.

Hope that helps.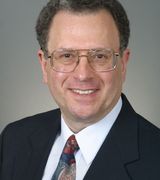 Contact
In most areas of the Country, a landlord has to file papers for Eviction, usually a First Notice and then the final papers. In either case, they usually have to give you 30 days. A lot of laws protect the tenant.

You may be able to find the local laws On-Line or you may have to consult the local Legal Air.

In any case, I would start packing everything that you are not using. Be proactive; you don't want these people as your landlords for the long haul.

Good luck and may God bless
As for any legal rights, do consider consulting with an attorney who specializes in real estate...