BEST ANSWER
Have your friend contact me through my profile. I work with RE/MAX Palos Verdes / Execs. My mentor is in the Torrance office an may be willing to take your friend under her wing. Dare to Dream.

Shel-lee Davis
Real Estate Consultant
RE/MAX Palos Verdes Realty
My office is in Torrance and we have a wonderful training/coaching program for newly licensed agents. Please have your friend call or contact me after Labor Day. I'm about to leave town on business and will be unreachable until then. When I get back, I'll be happy to talk to himr or her and share what we have to offer at my company!
Madevry
We have a great office in that area.
Please call me at 1-888-284-2056 and I can pass on the information...or contact me via my Trulia profile.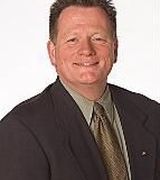 Contact