The amount of interest is tied to the amount of money that you borrow, the interest rate that you borrow at, and the length of time that you borrow for. Finding a lender/bank that will lend you money for that length of time on $25,000 may be difficult so consult with a local bank.

Also, you mention the payment would be "only $230 a month." If you are referring to a mortgage where you will pay it off over 25 years for $25,000, that would mean you are borrowing at over a 10% interest rate, which is well above the interest rates being currently advertised for conventional mortgages. You can consult with a website such as bankrate.com and look for a mortgage calculator on there to get a better idea of how interest rates affect your payment and how much you will spend in interest during the life of the loan.

Hope that helps. Thumbs up for this post if it helps
I don't think you can find a loan for $25,000.
Be very very careful with these $5000 down payment deals.
Make sure you run it by a realtor or a lawyer before you do anything.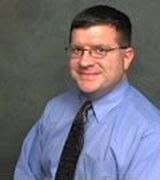 Contact