If the broker sold the space for a straight 20 year lease, would you be paying him the same, but all paid up front??
Will the tenant be paying their tenants representative or does that come out of the 6% ?

I will bet the tenants rep gets paid out of the 6% - so your broker will only get 3% of the first two years lease income. i'm guessing.

Your broker and the tenants rep are willing to take the risk along with you that things won't work out and the lease will die after two years and all parites end up with peanuts - a pittance.

If you are worried about the re-ups on the contingency, you could ask your broker to just take a percentage of the lease AS IF it were to stretch out for twenty years, and leave you to shoulder alone the risk of having it vacant in two years.

By the way, for the tenants rep, if there was no coin in the re-up for him near the end of the lease term, would you worry he would go to his buddy, the tenant, and say " Hey, come look at this great new space I found?"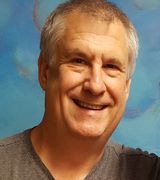 Contact