Hi Jim,

Your question was duplicated on our site. You can thus find an additional answer to your question at the link below.

Best Wishes,

Emily Gibson
Community Moderator
I agree with Scott that, in most cases, you'd want some flexibility. For instance, a home with no showings in 30 days likely would merit more of a price reduction than one with, say, 10 showings and 1 offer 15% below the listing price.

Most often, I've heard of such a document being presented and signed from agents who offer: "We guarantee to sell your home or we'll buy it." In this case, there is a very structured price reduction process to bring the price to, let's say, 70% of the listing price within 120 days. But obviously that takes a motivated seller with a good amount of equity in the property.

Hope that helps.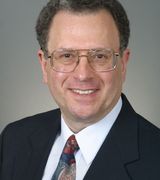 Contact
I wouldnt recomend a set price reduction, you need to base your price reduction on actual value instead of a standard drop in price over time. Sellers will feel more comfortable by you showing them this is the value now and after say 30 days this is where the value is heading based on these new sales which were __ percentage lower.

When listing i always tell them what it is worth in todays market, whet they should ask and what i think they will get, most sellers want to increase the asking price, my respoinse is we can try, but in 2 weeks if we have a bad response or no showings, you are going to want to reduce to where my bpo is telling us we should be. putting that in writing is better than a set 1% lowering each month per say.

good luck and please let me know how you make out.