Yes, especially with rates so low.
Yes. Many.

Some don't want to tie up that much cash, even though they have it. They want to have their money in more liquid assets.

Others have better places to put it. Example: Suppose a person can invest his/her money somewhere for 10%. Today. It wouldn't make financial sense for them to put that cash into a purchase when they can finance for perhaps 3%.

And even though banks may only be paying 1% or so on deposits, it's not that hard to find secure 10% returns.

Hope that helps.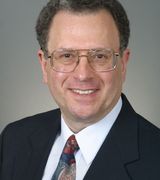 Contact
Dear Trulia Atlanta-
Absolutely! With interest rates at historic lows, a person financing a house rather than paying cash is an example of smart leverage. Conservatively invested, money can usually grow at a 5-7% return. Compare that with paying 3.5% on money borrowed, and you can see that keeping that money invested is earning more than the interest paid. Of course you should consult your financial advisor on what is best for you, but there are very responsible, fiscally savvy individuals who know this is a smart investment. With home values on the rise, a homeowner should start seeing increased equity if they buy well...