Select a Real Estate Agent
By
Chase
| Published: Nov 13, 2013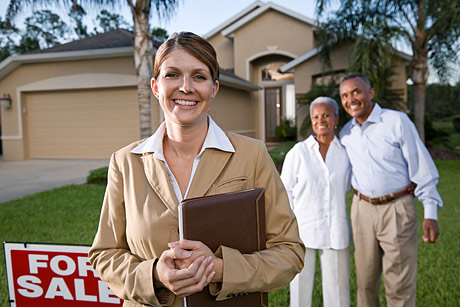 A good real estate agent is your partner in the home buying process. Your real estate agent can help you find the right house, negotiate a fair price and suggest a lender.
Finding the right house

Be sure to choose an agent that is knowledgeable about the local home prices, schools, public safety, and other details in the neighborhoods you're considering. Your agent will preview available homes for you so you can spend your limited time on houses that are your best bets.

Negotiating a fair price

Your Real Estate Agent will you help you prepare and submit an offer to the seller's agent and negotiate a fair price.

Choosing a lender

Your agent can recommend a lender and also help you through the steps of prequalifying for a mortgage before you buy and applying for a loan once you find the right house.
It will work to your advantage to choose a good real estate agent to represent your interests.