Discover what you need to know about closing
By
Chase
| Published: Nov 13, 2013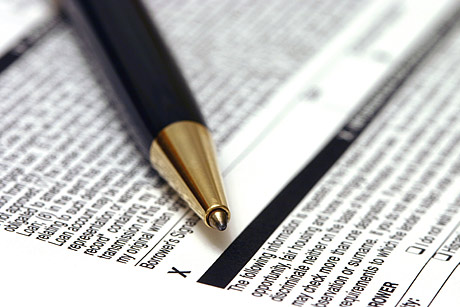 The loan "closing" completes the mortgage transaction. Loan documents are signed. The title is transferred from seller to buyer. You leave with the keys to your new home.
"Closing" describes the actual transfer of the title of the house from seller to buyer. Some people refer to it as "settlement." You will be assigned a settlement or escrow agent to assist you during the closing.
Settlement statement.

You will receive a copy of the "settlement statement" at closing. This document gives an actual account of amounts due from borrower to the seller, the lender and others. Compare it to the Good Faith Estimate you received earlier in the process. Information and costs shown will include the loan amount, interest rate, loan term, origination fees, title insurance, deposits for property insurance and taxes, homeowner's insurance as well as other fees.

Loan documents.

You will review and sign various documents associated with your loan. Your closing agent should explain these documents.

Payment of fees.

You should bring a certified check for the closing costs and down payment. Your lender or closing agent should give you the exact figure a day or two prior.

Keys to your new home.

Once the closing process is complete, you will receive the keys to your new home.
What is an escrow account?
Your lender will set up an escrow account to hold funds for property taxes and insurance. The balance of your escrow account will be included in your mortgage statement. It will show payments for taxes and insurance.