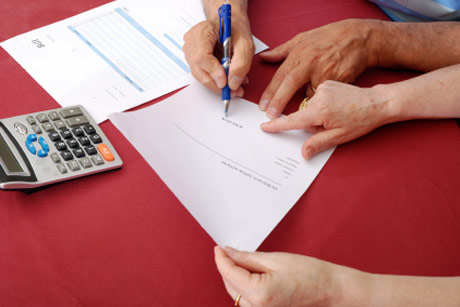 Do you remember the last big ticket item you purchased? Maybe it was a new car, a jet ski, or a brand new Harley Davidson. If you're like most people, as soon as you brought home your new toy you probably felt a pang of distress, a voice in the back of your head that whispered in your ear - What were you thinking! You can't afford that!
Welcome to buyer's remorse - the hidden deal killer. Unlike most transactions, when a buyer agrees to purchase a home, they don't generally take title the same day. Most of the time there are conditions of sale which must be satisfied before a closing can occur. This is dangerous. Why? Because of buyer's remorse! The longer a buyer has to reconsider their decision, the more likely a deal is to fail.
Of course a buyer won't walk up to you and announce: "Hey, I just got a bad case of cold feet." Instead, they will wait for an opportunity to escape the transaction while still saving face. For instance, they may look for issues revealed in an inspection report or a preliminary title report that give them an opportunity to bolt. Is this legal? In most cases if a buyer looks long enough and hard enough at a real estate contract they can find a weasel clause - something that will allow them to withdraw from the sale without penalty.
So how can you help buyers avoid buyer's remorse? Let's look at three ways successful sellers and their agents keep buyers motivated to complete the purchase.
Reconfirm

Savvy homeowners and their agents get to know the buyer and their motivations for making a purchase. For instance, the purchase may move the buyers closer to work or schools, provide them with a larger home, or give them space to grow a garden. By understanding these underlying motivators, sellers can touch back on these issues from time to time, reconfirming the benefits that completing the purchase will bring to the buyer's lifestyle.

Resell

Why is your home the best value in the neighborhood? Continue to resell the buyers on their original decision by reminding them of the focus features, value points, and benefits that owning your home will bring to them now and in the future. Also watch for value builders during the transaction - things like homes in your area selling for more money, interest rate decreases, or improving market statistics.

Reassure

Buyers are naturally anxious. Help calm them down by telling them that everything will be OK. How? Try introducing them to your neighbors, take them on a tour of the local schools, or tell them how and why you fell in love with the home. Another way real estate agents reassure buyers is to show them historic market trend lines demonstrating the long term benefits of owning a home.
By recognizing that all buyers experience some level of buyer's remorse, successful sellers and their agents defuse this natural inclination by employing simple strategies to help buyers successfully calm their nerves.