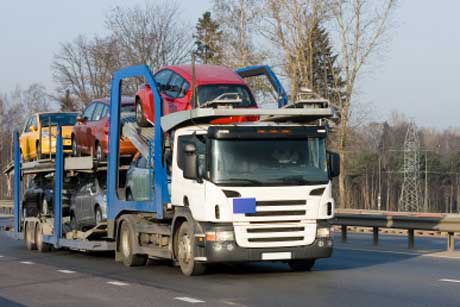 Finding a car shipper is easy; finding the best one requires a bit more work.
You can find advertisements for car shippers in various places including your local paper, phone book, or by searching the Web. You can also ask a friend or family member if they have any suggestions if they've shipped a car before.
And if you're using a moving company for your move, ask them: Movers frequently have partnerships with various transporting businesses and have a vested interest in making sure you get a quality car shipper.
Whichever companies you consider, check them out with the Better Business Bureau (BBB) to see if they have many unresolved complaints and do an Internet search for the auto shipper and any online reviews it has. Also make sure the company has proper car shipper licensing. You can check that information at ProtectYourMove.gov. Also be sure to ask the companies how many moves they do a year.
If you can't find an auto shipper in your area, don't sweat it: auto transport companies have various terminals throughout the country where you can pick up and drop off your vehicles, often without traveling too far. The car transport company may be able to come to your home to pick up the car if the truck is able to travel down your street - these are often huge trucks. Another option is to use a nearby parking lot for pick up or delivery.
After locating a few companies that can handle your move, make sure you're getting apple to apple quotes - just like in moving, a too-good-to-be-true quote is probably just that. Also, be sure you understand how your car will be traveling - in an enclosed trailer or one that's exposed to the elements. This will affect your price as well as wear and tear on your car.
Shipping the car
Be sure to review the Bill of Lading - which is essentially your contract for the move -- with your driver to ensure you understand the terms and conditions for transport. (See this article for more information on moving terminology.)
Also be aware that you can't leave any items in your vehicle while it is being transported; only items necessary for your vehicle to function, such as spare tires or jacks, are permitted.
And keep in mind that auto shipping companies generally use agents around the country to ship vehicles. Inquire with your preferred car transporter if they plan to do this and, if so, ask to see proof of insurance to ensure your car is covered and that the coverage is reasonable.
Other things to be aware of
Plan well in advance to make arrangements, preferably at least two weeks ahead and optimally a month ahead, particularly in the busy summer moving season. The earlier you schedule the move, the better your chances of having your vehicle picked up on the date you ask for. And be aware that pick up and delivery dates are not guaranteed because of the logistic challenges that could arise during the move.
How long does it take? There's no way to know exactly how long it will take to pick up or ship a vehicle. The time frame can range from 1-5 days depending on the weather, where you are located and how your car will be traveling. Always ask your carrier about their delivery windows.