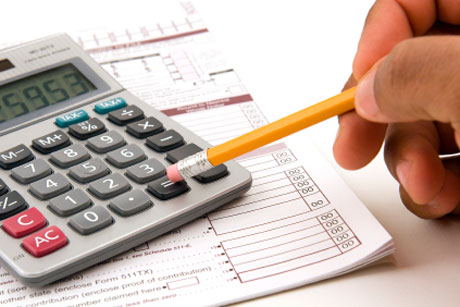 ARMs or Adjustable Rate Mortgages often have a bad reputation of being risky. Once the fixed rate period ends, homeowners are often anxious to refinance into a fixed mortgage for the stability and security of knowing their mortgage payments will always be the same. However, if your fixed period is about to end, is it the best time to refinance? And how can you tell?
You've probably heard people say that interest rates will rise dramatically, making your ARM incredibly expensive, and with all these foreclosures and short sales it's natural to fear the fluctuating mortgage rates. A good thing to remember is that fixed mortgages are great when you plan on staying in your home for more than 5 years. However the idea with an ARM is that you save so much from the low interest rates initially that it's worth refinancing in 5 years if you need to. This makes an ARM the ideal choice for those who don't plan on staying in their current home beyond 5 years.
So how can you tell if you need to refinance out of your ARM?
If you're a first-time home buyer and don't plan on staying in your house for longer than 5 years, you should get an ARM. The same goes for existing homeowners; if you're going to move within 5 years, then refinance into another ARM. Why? Because interest rates are still very low, and generally you get a better rate with a 5/1 ARM than you do a 30-year fixed.
Fixed rate mortgages are good for homeowners who plan on staying in their homes for a long time, and want to lock in at a low rate rather than pay the cost of refinancing in a few years. Homeowners who currently have jumbo loans should also look into refinancing into an ARM. This is because the lower interest rate that ARMs offer can save you significantly more than the cost of refinancing in 5 years.
On the other hand, if you plan on making large purchases, or doing something that may lower your credit score in the near future - you should probably lock in with a fixed mortgage. Once your credit score falls, you may not be able to refinance with such a good mortgage rate, so it may be best to lock in now.
This brings us to the next category of homeowners. If you plan on moving within a couple of years, you may want to just keep your current ARM. This is true if interest rates are still low and will soon go up and if paying the higher adjustment is still cheaper than the cost of refinancing. Also, if you don't have enough equity in your home, and property values have dropped, then you may not be able to refinance with very good rates.
Regardless of which option is best for you and your family, keep in mind that interest rates are still currently low - so you do have a little time before having to decide what to do.