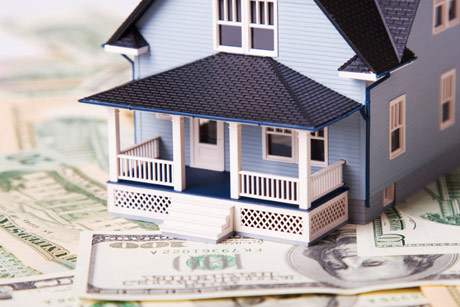 There are many reasons to refinance your mortgage—some good and some not so good. If interest rates have dropped since you locked in your loan, and you aspire to pay less mortgage interest over time, you may have an excellent reason. If you're looking to cash out the modest equity you've accumulated to finance a trip to Vegas, you won't be getting the Nobel Prize for Frugality.
Refinancing is the act of borrowing money and creating a debt in order to pay off an existing debt. The most common reason to do this is to take advantage of an interest rate reduction, but the realm of motives has grown, thanks in part to the miracle of modern, "creative" mortgage finance.
Here's a no-brainer sort of situation: Mr. Homeowner has a sizeable balance left on a loan he took out in the late 1990s. In the decade that has followed, rates moved down enough for him to grab a two or even three percent improvement. The borrower is looking at another 20 years in the home, so there's plenty of time to capitalize on the better rate.
Let's say the rate dropped from 8 percent down to 6 percent. Based on a $220,000 balance, the lucky Mr. Homeowner would see his monthly payment drop roughly $1,800 to $1,300 (There are many reasonable assumptions built in here, for closing fees, property taxes, etc.), and that's looking at 30 more years of payments. Shorten that up to 20 years (more of an apples-to-apples comparison) and still the payments are around $1,550 with a monthly savings of approximately $250.
Now let's throw a wrench into the calculation. Suppose Mr. Homeowner has locked in that 20 year loan, but a couple years later, his employer wants him to move. If he had known it was coming, would he have gone ahead with the refi?
Maybe. It depends how much he had to pay in fees, costs, points, etc. Remember, he's been pocketing $250 per month, which adds up to $6,000 in two years.
Always, these calculations require the use of a good mortgage calculator. There are many specialized "refi" calculators out there, such as the Trulia refinance calculator, designed to compare an old loan with a new one.
If Mr. Homeowner had been clairvoyant, he might have considered an ARM. One of those notorious "2/28 loans" (which were the downfall of many borrowers in the mortgage bust) would actually have been perfect for our hero. A 2/28 carries a low teaser rate for two years, and then the rates start to rise. For someone with a short time horizon, an ARM can be just the thing.
People are often drawn to the "30-year fixed." It sounds safe and stable and downright virtuous. But the average mortgage borrower stays in his home just seven years. It's wise to consider the other options out there.
A lot of refi activity takes things in the other direction—from an ARM to a fixed rate. This is prudent if the rate on the ARM has ballooned up to its fully indexed level and better fixed rates are available.
Taking "cash out" of a home with some equity caught on when home values were rising and rates were falling. So-called "home equity" loans were intended originally for home improvements ("reinvesting" in the property). But suddenly, the funds were being used for everything from college tuition to plastic surgery. Another common reason to refinance was to pay off other debts such as higher-interest credit cards. This form of refi had tax advantages as well. Mortgage interest is tax deductible, and generally, credit card interest is not.
Refinancing in general and cashing out in particular are neither a good nor bad idea, inherently. The decisions depend on specific circumstances, so ask yourself some questions: How long will you be in the home? What are your financial goals? What are your expectations for interest rates? Who else is going to Vegas this weekend?