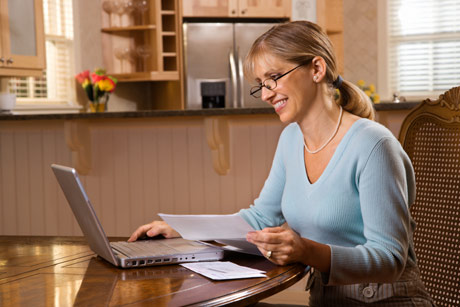 What's harder to improve—your credit score or your bowling score? I'd say the latter. In bowling, eventually you'll hit a wall (not literally) where you've exhausted all the ways to improve. If you ever miraculously roll a 300, you're definitely done. As they say in the beer commercials, it doesn't get any better.
If your credit score is 300 (or even 600), you have a long way to go in the "uphill" direction. There are enough ways to improve a low credit score to fill many books (and they have). Here are our top ten.
Pay your bills on time

(This just in, courtesy of the Duh Department.) Delinquent payments and collections can have a major negative impact on your score. If you have missed payments, get current and stay current. The longer you pay your bills on time, the better your credit score.

Don't open new credit accounts you don't need

"Fifteen percent off today's purchase" can be an attractive offer. Consider the effects on your credit, particularly if you're over-carded already.

Spread it around

If you have two accounts each with credit limits of $5,000 apiece, it's better to carry $2,500 on each than $5,000 on one. Rating agencies frown on maxed out accounts.

Dispute significant errors

Your credit report (available for free at FreeCreditReport.com) may include misinformation about late payments, charge-offs, and credit limits lower than they really are. Write to the reporting agency and correct the record. Negative items more than seven years old should automatically fall off your report.

Marry Donald Trump

Nobody said this would be easy.

Get professional help

There are many free resources for consumer credit counseling and you can locate an agency through the National Foundation for Credit Counseling.

Call your creditors

Tell them your situation. Many of them have temporary hardship programs that will reduce your payments until you can get back on your feet.

Buy a home

No single thing boosts a credit score more effectively than a long-term record of staying current on a mortgage. This tactic has the double benefit of putting a roof over your head.

Be patient

A significant credit cleanup takes time—at least a couple of years. Think of it as a lifestyle change rather than a quick fix.

And the number 1 tip for improving your credit and your life in general

... Make more money! There are so many ways to increase your income and asset base through some targeted training and creative thinking. Real estate investing, for one, has created more millionaires than any other single path to wealth. We live in a land of opportunity. You can't scrimp and save your way to affluence. Get out there and get educated to get rich.