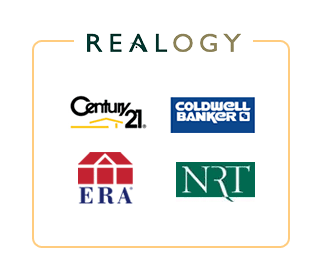 It's is an exciting day for all of us at Trulia–and we think its a great day for home buyers, sellers, brokers and agents.
That's because today we announced a strategic marketing agreement with Realogy Corporation, the largest real estate franchisor and owner and operator of residential real estate brokers in the U.S, to put more than 500,000 of their affiliate real estate listings on Trulia.com.
Translation: Consumers will now be able to easily search and find their dream home on Trulia.com from top brokerage brands including Coldwell Banker®, ERA©, CENTURY 21® and NRT Inc. (a Realogy subsidiary), and then be directed to the complete property information on their respective Web sites. Realogy brands are involved in every third residential transaction in the U.S.
For real estate professionals, Trulia is focused on boosting online home buyer traffic not only to Realogy's network of 320,000 brokers and sales associates but also to our existing broker partners. How much? In our four-month trial with ERA last year, they reported that 15 percent of search portal traffic to ERA.com originated from Trulia. We aim to meet and exceed these expectations for all of our broker partners by delivering more robust home search tools and continued growth of our user base, now resulting in more than two million buyers sent to Trulia broker partners each month.
Realogy's decision to work with Trulia is another positive sign that real estate franchisors and brokerages are embracing the opportunity to reach home buyers where they are searching online, offering scalable marketing solutions like Trulia.com where they receive the benefit of free traffic with no effort on the part of their franchisees or agents. See the full press release here.
Onward!