View all Current FMLSÂ Listings in Kirkwood
Kirkwood
Kirkwood traces its beginnings to residential development begun as early as the 1870s. While no one would consider Kirkwood a suburb of Atlanta today, an early tour book described it as an "area of beautiful suburban villas." Kirkwood was an early streetcar suburb to Atlanta. By 1910 streetcars provided express service to and from Atlanta three times daily, and street cars continued service along some streets including Kirkwood Road until the early 1950's.  
 
 
In today's competitive real estate market, timing is everything. Many homes are sold before they are ever advertised. Beat other homebuyers to the hottest new homes for sale with our... 
New Listings Notification! 
Whether you are buying or selling a home, hire a firm that wants to earn your business. We invite you to contact us, we are happy to assist you with this important transaction.
In addition, if you have any general questions about buying or selling real estate in Atlanta's Intown Neighborhoods, please contact us we are ready to help. 
Browse our website for the latest home listings, reports and other important real estate information.

Sincerely,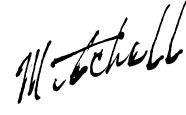 Atlanta Modern Living  
 We welcome the opportunity to earn your business!