Miami's Most Expensive Rentals Will Make Your Jaw Drop (PHOTOS)
Posted:Â 10/29/2013 10:54 am EDTÂ Â |Â Â Updated:Â 10/31/2013 9:00 pm EDT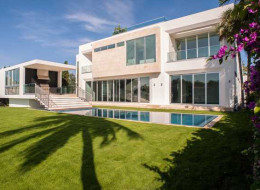 Have trouble making your $1,200 rent every month? Prepare to be blown away.

The local real estate market is full of mansions, villas, and estates available for rent with monthly price tags that are nearly seven times the average Miami household income for a year.
And what can $300,000 a month get you? Waterfront living and private second-floor pools, in-home theaters and gyms, guest and pool houses, and swim-in grottos and waterfalls.
See below for Miami's most expensive and impressive rentals currently on the market, according to Realtor.com, all of which are on exclusive Miami Beach.

For more info and awsome photos click the link below:

REF: Â http://www.huffingtonpost.com/2013/10/29/miami-most-expensive-homes_n_4173425.html?utm_hp_ref=miami-real-estate