Consumer Advocates Say Auto Insurers Punishing Loyal Consumers
Insurance companies are using data analysis to figure out who's likely to shop when premiums rise and that makes it critical to shop around each year or risk overpaying for coverage, say insurance experts at the Consumer Federation of America (CFA).
CFA Director of Insurance J. Robert Hunter, a former Texas Insurance Commissioner, says you can't assume your company isn't overcharging you just because you're given a "loyalty discount." Your company may be increasing your premium by far more than your loyalty discount, precisely because you have been so loyal.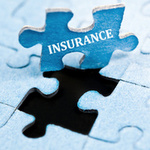 "Even if you have a perfect driving record, many insurance companies are raising rates on people just like you – people who do not shop around," Hunter says. "Newly revealed insurance practices show that reasons you might be vulnerable to price increases are such things as staying with one insurer for many years, never calling the company with complaints or simply buying your insurance through an agent rather than online."
The practice, called price optimization (PO), combines personal consumer data and statistical models to predict how much of a price increase you'll tolerate before you shop around for a better price. The company then uses the calculation to raise your premium even if you've never caused an accident or gotten a ticket.
To avoid being PO-ed by your insurance company you have to shop around. Research shows:
24 percent of drivers never shop for auto insurance
34 percent rarely shop
16 percent only shop every few years
That means three-quarters of policyholders are sitting ducks for price optimization, Hunter says.
"Even before the advent of price optimization it was very important to shop for insurance since prices vary so widely. But now, to avoid being PO-ed, shopping is critical," he concluded.
 
---
Your Comments