2011 Real Estate Outlook for Myrtle Beach SC
Right Now is fantastic time to buy Myrtle Beach Condos for sale and Houses on or near the beach. The lure of the beach and ocean hasn't diminished, only the pricing has.  If you have been thinking about buying in past few years, but have waiting on the sidelines to wait the market out, this may be your year to take advantage of the market. The house market will dip in mid-2011 before settling into a recovery in the second half of the year.  Oceanfront Condos will maintain sales momentum, especially since they can also be vacation rentals that generate rental income. The 2011 real estate outlook for Myrtle Beach, SC will be great despite what other realtors say.
In 2011 we will have an end of the government programs that have been artificially buoying residential housing in 2010 (home buyer tax credit and Fed's Fannie Freddie mortgage purchase program) This will result in a decrease in residential housing demand due to first time home buyer credits like we had last year. The old rules of supply and demand go into effect here. If you have more supply, then prices go down. Less supply, prices will go up. That would make condos on the beach go up, and a regular residential house in Myrtle Beach to continue a slight decrease.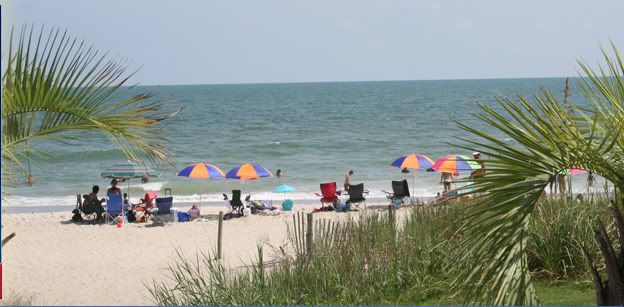 1. Second homes and vacation rental properties will continue to sell strongly since they are now more affordable than they have been in over a decade.  Rising foreclosures will also push more homes onto the market putting additional downward pressure on home prices and some condos in some areas. Pricing is more property specific than it has been in the past.
2. Foreclosures will continue and house inventory will be a lot higher and condos will be a lot lower than some predict.
Inventory is not just homes that are on the market but also include properties the banks are holding on to or are in the foreclosure process. With the pricing sliding, some borrowers have stopped making payments and aren't willing to put good money after bad so they will be just walking away.
3. Historic low interest rates Right Now!
This year mortgage interest rates are ranging 4.75% to 5.75%. That's some low rates right! Plus just add the fact of the current pricing is lower, you don't need to be a rocket scientist to figure that out. It is a great time to buy. Last year interest rates were in the 6 % to 6.9% range.  Unless the government decides to do something else to grease the credit markets, mortgage rates will rise steadily through the end of the year.
4. Commercial real estate will continue to slide with lower vacancy and more defaults.
The biggest problem in commercial real estate is credit.  As the commercial debt comes up for refinance, there aren't that many takers.
5. The Vacation Rental Properties will continue to lead the pack. If you buy a property on the Grand Strand, the actual value will not go down! The view from your oceanfront condo will be valued and if you treat your property as an investment or a vacation rental property, you can make a lot of money! Call Jerry for more ideas for your vacation rental property – (843) 839-9870
Insider Secrets to Distressed Sales and Bank Foreclosures!
Expert Reveals Tips to Buying Distressed Sales and Bank Foreclosures!
Jerry  Pinkas Myrtle Beach Real Estate Team – is your local expert in all your Real Estate needs in the Myrtle Beach Area. Our Team is dedicated to inform our clients on how to be a pro in the local real estate market and avoid common pitfalls that are costly. If you are looking for Myrtle Beach Condos For Sale, houses, or land we can help.  You will have access to the most comprehensive MLS Listing Service in the area with Free access and with lots of tools for both Buyers and Sellers. We Guarantee Results!  Award Winning – Top Ranked – Highly Recommended – Call The Pros – Google or call (843) 839-9870; Put our team to work for you today.
Twitter: Jerry Pinkas' personal Twitter – Updates every day, New Blogs, Hot Buys and Inside Information!
Facebook: Jerry Pinkas' Facebook page – If you "LIKE" Jerry Pinkas, "LIKE" his Facebook page!