I hope prefab homes will be popular in the future since they are eco-friendly and are becoming more reasonably priced.

What are prefab homes you ask?  A prefab home, also know as prefabricated home, is a home that is created off-site using rectangular/square units that can be ready-to-assemble, transport and built in another location (Hopefully I am defining this somewhat clearly here.)
Some of the benefits of having a prefab home include:
1. Customizable - Prefab homes have fixed floor plans, but you can customize your home for more personal feel, which is usually more expensive. You can choose your own flooring, tile wall surfaces, garage design, stair design, exterior finishing and so on.
2. Transportable – Many prefab homes are transportable and can be relocated easily. Some even fit perfectly in cargo containers for easy shipping.
3. Re-configurable – Some prefab home can allow you to add/delete rooms, as your living needs change.
4. Environmental Friendly– Many prefab homes use recyclable and eco-friendly materials.

 
Below are some Prefab homes.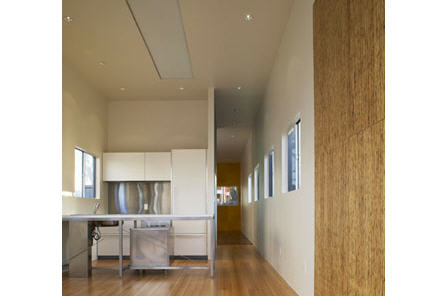 The Portable House by OMD. Image from www.prefabs.com
Muji Prefab Home Line. Image from www.apartmenttherapy.com
Muji Prefab Home Line. Image from www.jetsongreen.typepad.com