Some Green Bay real estate agents choose to either list property OR represent buyers. Some agents love doing both--I am one of those! I absolutely LOVE selling homes but, I also LOVE showing off Green Bay real estate and the wonderful Howard community! So, I enjoy keeping my hands on both sides of the transaction because I can keep a pulse on what Buyers are looking for in homes that my Sellers are attempting to sell.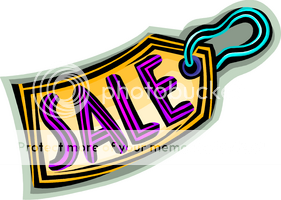 When a Buyer contacts me to show them homes in Green Bay Wisconsin Howard, their four top 'qualifications' are as follows:

1. Price point
2. Total Bedrooms & Baths
3. Total Square Footage
4. School Zone

Let's address the first priority: PRICE Location used to be the premier point for the sale of a home, but in recent months price has become top priority. Here are a few of the Seller 'myths' that have come to light recently--avoid these at all costs!



MYTH: As a Seller, I can 'dictate' the sales price and am quite confident that I will get multiple Offers on my home.
FACT: Sellers should work hand-in-hand with their selected listing agent to establish a price. The days of multiple Offers are on-hold unless you have a home that you're simply giving away or a dream home that several Buyers have had their eye on for some time! Using recent sales, comparables are reviewed with great attention to detail--you simply MUST not overprice your home or you'll wind up a very unhappy homeowner!
Your property will NOT sell if it's overpriced.


MYTH: I love my home just the way it is! I'm sure I can get more than my neighbor got a year ago for their home!
FACT: In 2008, you must visit comparable homes in your area to see what the competition is offering for their price. If you can't beat those homes on price & appearance, you're going to have to wait your turn for a sale. Your home MUST be priced competitively.



MYTH: The homes in my neighborhood are listed at $_______!
FACT: Property VALUE is not the list price--If you want, you can list your $350K home for $1,000,000--that is IF your agent will list it for that for you! The point is, we're comparing recent SALES to establish your price, NOT list prices. Property is only worth the price that someone is willing to PAY for it!

MYTH: Two years ago, the Dallaire's' got $_____ for their home!
FACT: Just as lenders have increased pressure to do their due diligence for new mortgages, appraisers are feeling the pressure as well. The rule-of-thumb is to use sales that occurred in the last 6 months, either within the same neighborhood or under one mile away. Their goal is to get as close as possible to square-footage, garage size, number of bedrooms, baths, lot size, basement or not, exterior construction and condition of the home (these are the main criteria). So, you're no longer comparing your home to your neighbor's that sold two years ago!
MYTH: Other in my neighborhood have sold for $_______. I've spent an additional $_____ to have my walls faux painted, deck restained, landscaping and a pool dropped into my backyard. I expect to recoup every dollar spent on those items.
FACT:
You absolutely WILL not recoup every dime that you spent on improvements!
Kitchens and baths bring the most return on investment but, sometimes other work done or additions made can actually DE-value your property. Everyone does not like faux painting--especially in bold colors. Everyone does NOT want a pool and you will certainly not receive a dollar for dollar return for pool installation.
MYTH: They're building million-dollar homes right behind me and my $350K home's value has surely increased due to the new expensive homes!
FACT: Actually, for some aging homes, this can prove to be more of a detriment than a benefit to your home value! Your home could completely lose it's value, and the land that it's on may become the only value to your property. That million-dollar neighborhood is looking to expand and developers are not going to pay for that new kitchen that you just installed--they're only going to want your LAND and your property value will reflect only that price.

As a Seller, you must take the emotion out of the process of pricing your home. Keep in mind that this is a business transaction and NOT a personal one! Yes, it's personal because it's possibly your childhood home, or your children's childhood home or the home in which you were married--but, that doesn't matter to your Buyer! They are looking at this as their new home and as an investment.

You should consult an expert Green Bay Real Estate agent that can help you understand the current Green Bay Real Estate Market. One of the most important criteria to success in selling your Green Bay Wisconsin Howard home is working with an agent who actually understands your great community and has in depth market information geared towards Howard. You can view the Howard Market report on the link on the bottom of the page.


Price point has become the #1 most important factor in listing a home.

IMPORTANT TIP: Don't try to 'save' money by listing with an agent who ONLY lists your home in MLS for a fee and turns it over to you to do the rest! These agents have absolutely no incentive to help you price your home correctly as once your property is in MLS, their job is DONE! You are then in command of the remainder of the transaction. Unless you're a former real estate agent in your state, you're doing yourself an injustice--your home MAY go under Contract but, if it doesn't appraise and you have no 'counsel' to assist you with your negotiations, you could not only lose the Buyer but, precious time off of the market while under Contract. This leads new potential Buyers to skip over your home because they fear that something is 'wrong' with your home due to the length of time on the market compared to others in your neighborhood that were listed by qualified agents
I'm an expert of the Howard Community you can view other Howard information below:
Contact Greg Dallaire Green Bay Real Estate Agent an Associate Broker for Micoley and Company in Green Bay, Wisconsin at 920-217-2647 to list your property for sale or to purchase a property in Green Bay, Howard, Suamico, East De Pere, West De Pere, Bellevue, Hobart, Bellevue, Allouez, Wrightstown, Denmark and the rest of Brown County Wisconsin. I'm accepting referrals.

Call me today at 920-217-2647 . Contact me by email if you prefer by clicking on email me on the right side of this page under my profile.

To view Green Bay Real Estate For Sale Click here and then click on All Properties Greg Dallaire knows Brown County and
will help you get your home Sold. If you need to Sell your home contact the Green Bay Wisconsin Real Estate Expert Greg Dallaire.
Copyright © 2008 By Greg Dallaire, All Rights Reserved. * Green Bay Wisconsin Howard Seller Tips* Contact Greg Dallaire for all your Green Bay Real Estate needs.