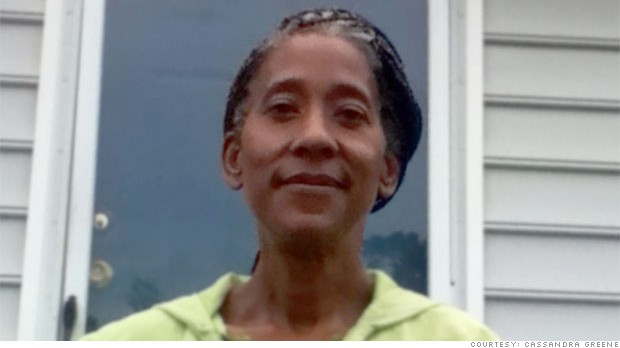 Cassandra Greene, a 51-year-old federal worker, filed for unemployment benefits the day after the shutdown began. Now she is waiting.
NEW YORK (CNNMoney)
Tens of thousands of furloughed federal workers are now filing for unemployment benefits -- even though they will likely have to pay all of the money back.
The government shutdown, which has lasted 11 days so far, has left more than 400,000 federal employees furloughed without pay. And while a bill that would pay these employees retroactively is expected to be approved, it's not a done deal yet. Even if it does pass, workers wouldn't get that retroactive pay until after the shutdown ends.
So in the meantime, workers are flocking to their local unemployment offices to file claims for jobless benefits.
Related: Furloughed? Try moonlighting
States with large populations of federal workers are already seeing spikes in unemployment claims. Since the shutdown began on Oct. 1, nearly 18,000 federal employees have filed for unemployment in Maryland, about 7,000 have filed claims in Pennsylvania and more than 1,200 paper claims have been submitted in Virginia (the figure doesn't include online claims because they are currently taking longer to process).
If any of these workers end up getting paid for the time they were furloughed, they will need to pay back every penny of the unemployment benefits they received.
Cassandra Greene, a 51-year-old who works in the finance office of the Environmental Protection Agency in Durham, N.C., filed for unemployment benefits the day after the shutdown began. Because it typically takes a couple of weeks for jobless claims to be processed, she was told she would receive her first benefits on or after Oct. 21. Meanwhile, her last paycheck from the EPA is slated to arrive on the 15th.  
Even before the shutdown, Greene was struggling to make ends meet. She supports her unemployed husband, four children and her sick mother with a salary of about $39,000, which works out to about $750 a week before taxes.


Maria Cipollone

www.Flahomespecialist.com