At the recent 2008 Parade of Homes for the Greater Harrisburg Area in PA, High Pointe In Hershey and Bowser Construction swepped up all awards in its class including the esteemed Fulton Award for the best Multi Family Home. Unit #165, Rosemont Villa was our Model of choice and the public agreed. Congratulations to Dave Bowser for bringing a beautiful community to life and for his fine craftmanship and due dilligence.
The Parade of homes is a 2 weekend event. The show-homes represent a diverse portfolio of townhomes, condos, single and multi-family homes, duplex and EZ living homes. This year's event, sponsored by the Home Builder's Association of Metropolitan Harrisburg&Fulton Bank, started on Saturday, October 4th and lasted till Sunday, October 12th. The show-homes were open from 4-7 p.m on weekdays and from 12-7 p.m on weekends. The show featured 72 homes, displayed by 34 different builders, most of which were priced in the 300's with the most expensive topping out at 1.75 million dollars. You can find more information about this past event on the Pennsylvania Parade of Homes website where you can view photos of the homes/communities, get directions and browse floor plans, download maps and even search for homes in your desired area.  An Agent at High Pointe can also supply you with the Showguide from this years past event which has the same information in print form. For future reference: these showguides can be attained at any fulton bank (in dauphoin, cumberland&northern york counties)or at any showhomes.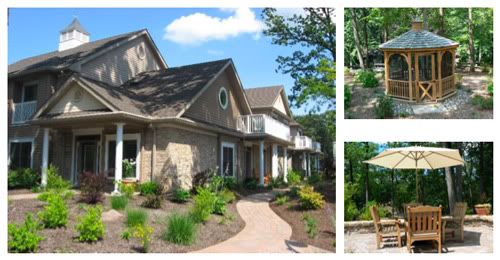 The show was a huge success to say the least as thousands came out to see High Pointe in Hershey over the 2 week period of time and many were awestruck when they saw unit #165 (showhome & for sale) and praised the judges for the awards they gave to this spectacular unit.
Due to the awards and recognition, Dave Bowser & Castellum Realty LLC are working together to give special incentives to interested buyers for the holidays on top of the already low pre-construction prices. These incentives will coincide with Phase 3 expected to begin shortly and offer a special year end price reduction of existing and under construction units. Call Nathan or Everard quickly for more information before year's end.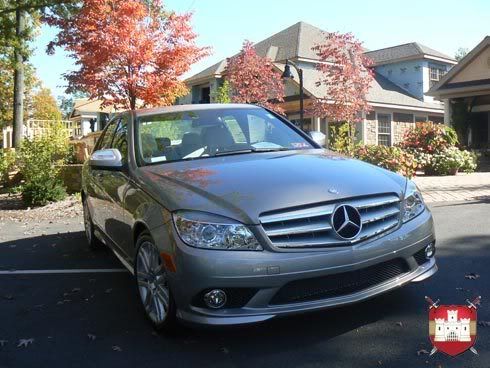 During the event, the above mercedes was available for a 2 year free lease with the purchase of a home.

_____________________________________________________
If you're looking to buy a home in Hershey PA then Contact Us
Looking to visit High Pointe in Hershey? Then check out these Hotel recommendations.
Want school, crime, and other data from Hershey? Get that info Here.
Official High Pointe in Hershey Site 
___________________________________________________________________
Content & All photography is  © VkDesigns LLC - Castellum Realty LLC. 2005-2009