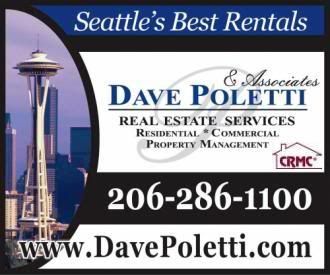 Letter From the Housing Resources Group (in King County):

"We have had people show up at a few of our buildings expecting to have an appointment with a leasing agent in order to sign papers and move into an apartment. They are sent by a company called United Relocation Services or United Services. This company takes a $350 fee/retainer for "finding" them a unit, and purports to represent a broad cross section of property management companies. In fact, they seem to be giving victims a list of properties, ask that they check them out and let them know what they are interested in, then claim to be representing the property owner in arranging the lease. They tell the victim that the $350 covers screening and there is a chance that the property management company will take the $350 off of rent or deposits. The victim/renters then are sent to the property expecting to finalize the arrangements and pick up keys.

Should you have calls or visits from individuals who have been scammed, please tell them to contact the Fraud, Forgery & Financial Exploitation Squad of the Seattle Police Department at 206-684-8981. They accept calls between 7:30 a.m. and 4:00 p.m. Monday through Friday."

Dave Poletti & Associates
Seattle Property Management
Real Estate Services
AGC Building
1200 Westlake Ave N #1001
Seattle, WA 98109
206-286-1100

Email - info@davepoletti.com
Website - www.DavePoletti.com
Home of - "Seattle's Best Rentals"