Overall, home prices have been growing steadly since April of 2012.  The following chart, provided by Trulia, shows the average sales price across all types of homes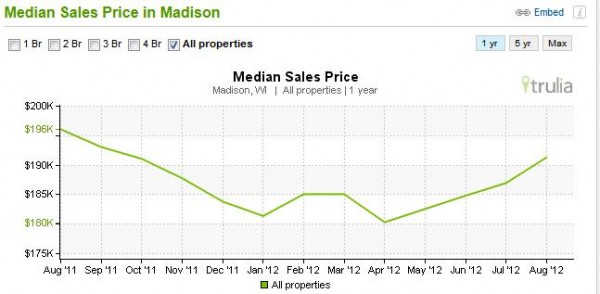 Although home prices have not returned to the average of $196,000 like it was last year, it is getting close. When comparing home prices at different tiers, Madison is staying ahead of the rest of the state in all three tiers.  The following charts are from Zillow.  This first chart points out two facts.  First, the average price for a home in Wisconsin in the upper tier is around $232,000.  However, for Madison the price is approximately $295,000.  This points to the continued growth in the Madison area.  Secondly, while the average price in this tier only increased 0.2% for the state of Wisconsin, in Madison the price improved by 1.6%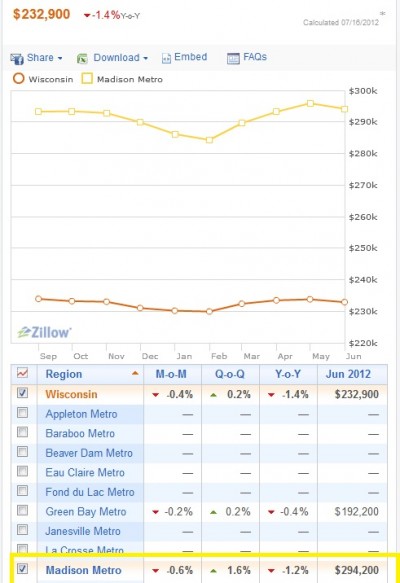 For the middle tier pricing, the average price in Wisconsin is $142,000 compared to $187,000 in Madison.  This tier has also seen an increase from the last quarter, although not as strong as the higher tier.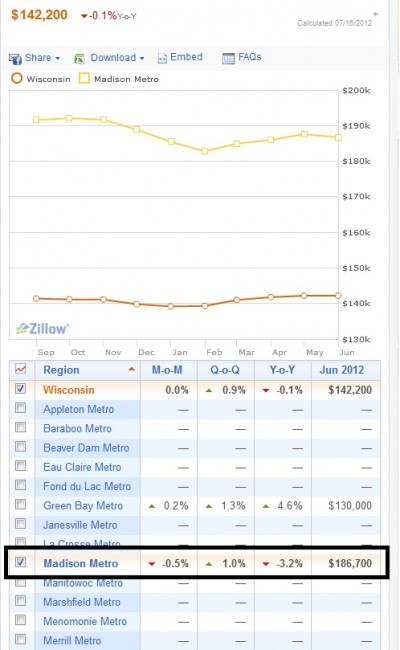 Although the bottom tier in Madison has not shown as strong a price increase as the rest of the state, it is still moving up, which is a good indication.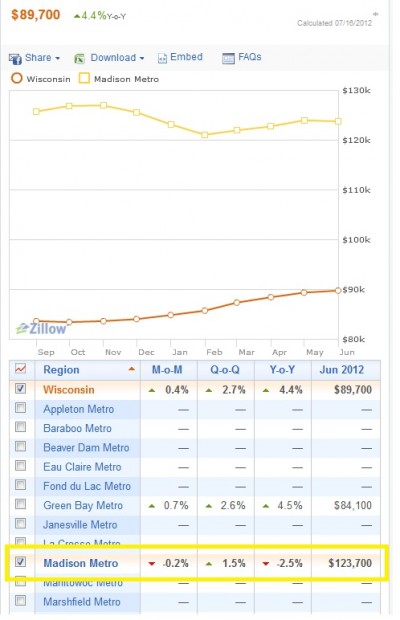 When looking at homes based on size, there is even better news all around.  Homes at every size in Madison have shown increase in value over the past few months, as evidenced by this chart from Trulia.
Based on these figures, the average price across all home sizes has increased an average of 4.5% in the past three months.